TOBI Talks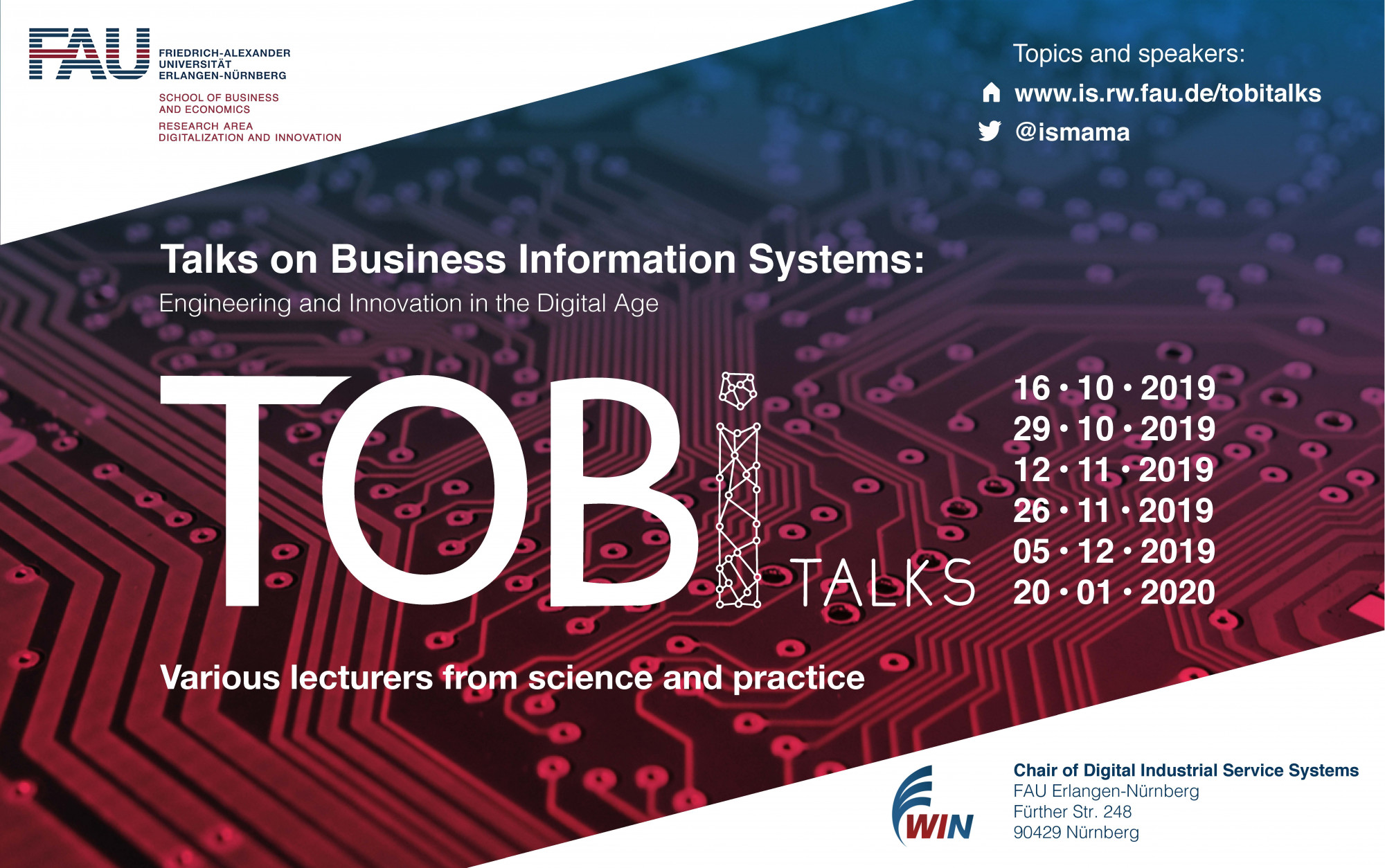 The Chair of Digital Industrial Service Systems is starting a new series of talks on Business Information Systems. Acknowledged lecturers from science and practice will share inspiring insights in six different sessions. We invite you to "TOBI Talks" not only to gain valuable insights about trending topics in digitalization and innovation but also to exchange ideas in an international atmosphere.
Where: Fürther Straße 248 (Entrance Electrolux, not TÜV!), 90429 Nürnberg, 1st Floor on the right in the lobby. See this site for Details.
More information about the rest of the lecturers will be provided in due course.